THE BLOG
Heather Mac Rae Electrifies In Hair Revival at Feinstein's 54 Below
In the seventies the basement of Studio 54 was a rundown cavernous hiding place where I did coke with one of its owners. On a separate occasion in the above disco my hair caught fire while in the throes of being chic with the rich and famous.
Today this run down cavernous hiding place of yore has been converted to a glamorous Broadway Supper Club at 254 W. 54 called Feinstein's 54 Below which BTW has delicious food. It was a shock to see this disco through sober eyes In 1980 I got the message.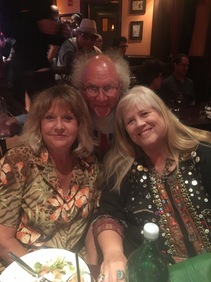 On July 24 along with friends I had the privilege of hearing
54 Sings Hair
featuring Natalie Mosco, Marjorie Lipari, Dale Soules who is so magnificent in
Orange is the New Black
, Allan Nichols who wrote and starred in Robert Altman's great films—
the Wedding, A Perfect Couple, Nashville-
- and Heather Mac Rae. And when Heather Mac Rae sang Sheila's song
Easy to Be Hard,
during the second show the audience hooted and hollered and gave her a standing ovation for five minutes applauding "the voice." Heather has her father's voice. He was the musical superstar Gordon-
OKLAHOMA
! - Mac Rae.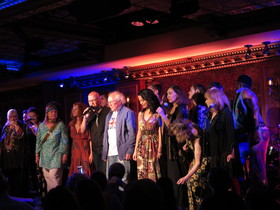 Photo by: Bettina Cirone
Tears came to my eyes to see and to hear my dear friend sing a song that was catapulted to fame in 1968. Heather says, "I think the music of Hair is amazing and people never tire of listening to it. I never get tired of singing Easy to be Hard. It just gets better with age. Like us."
James Rado, who wrote Hair with Jerome Ragni and who is pictured below, stood and applauded along with the audience. Rado, as you would expect, was down to earth and charming beyond belief and happy to see his creation revived. In the original Hair Diane Keaton was the understudy to Lynn Kellogg and Heather replaced Keaton.
The show, was sold out for two performances. Scott Coulter, a cabaret and concert artist, asked Heather, "Do you think you could get some of the original cast members to perform at Feinstein's 54 Below" And voila! Heather helped to round up the cast for the hour and a half show filled with the top tunes from Hair and some original cast members.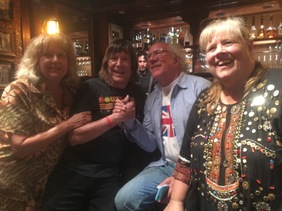 I drove from Philadelphia to New York just for this event. My good friend, Diane Reed was my companion. She owns
Tom's Pet Shop
and sold me the love of my life, Herbert, a five lb. Maltese. We met celebrity attorney Robert Hantman, Esq, who has been honored by the Navy Seals.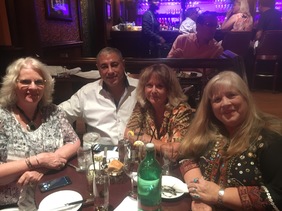 The evening ended too soon as Robert walked Diane and me to my red VW EOS convertible where we put the top down and drove back to Philadelphia under the stars when I learned on Sirius's Hits that Mike Posner's I took a pill in Ibiza made it to number one on the charts which pleased me but not as much as the thought of greeting Herbert and his paws which I longed to embrace.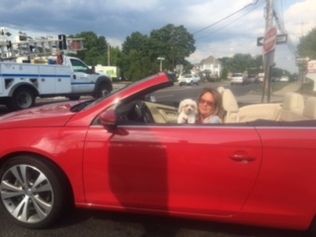 This Blogger's Books and Other Items from...
SUBSCRIBE AND FOLLOW
Get top stories and blog posts emailed to me each day. Newsletters may offer personalized content or advertisements.
Learn more